Posted by
sds123
on Jan 19th, 2012 |
Comments Off
IS IT TIME TO CLEAN YOUR CARPETS??? Check out our current specials on professional carpet cleaning. Be sure to mention your coupon and special when calling to schedule a professional cleaning appointment. We guarantee ABSOLUTELY NO HIDDEN CHARGES with any of our carpet cleaning or upholstery cleaning specials. If you're ready for spotless carpet, call the cleaning business with a spotless reputation.
Posted by
sds123
on Aug 27th, 2011 |
Comments Off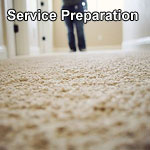 If we will be moving furniture while cleaning your carpets, please remove all breakables and small items from the areas to be cleaned prior to the appointment time. This includes plants, toys, magazines, etc. If you have pet(s), you should be aware that at least one door will be ajar while we are working. If you are concerned that your pet(s) may get out, you may want to close them in a room and let us know if you want us to let your pet(s) out before we leave. We will need to park our mobile cleaning unit as close to the door as possible. Kindly leave us a space and move any vehicles that we...
Posted by
sds123
on Aug 26th, 2011 |
Comments Off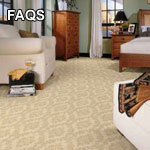 How often should I clean my carpets? When cleaned and maintained correctly, carpet life is considerably extended. Carpets are manufactured to hide dirt, bacteria, and allergens that can cause damage to your carpet and your health deep in the base of the carpet. Carpets should be cleaned every 12 months depending on use. Does carpet and upholstery protectors work? Yes, when applied correctly. These products are an effective way to prolong and enhance your carpet and upholstery. My carpet is really old, should I replace it? Because of the costs that...